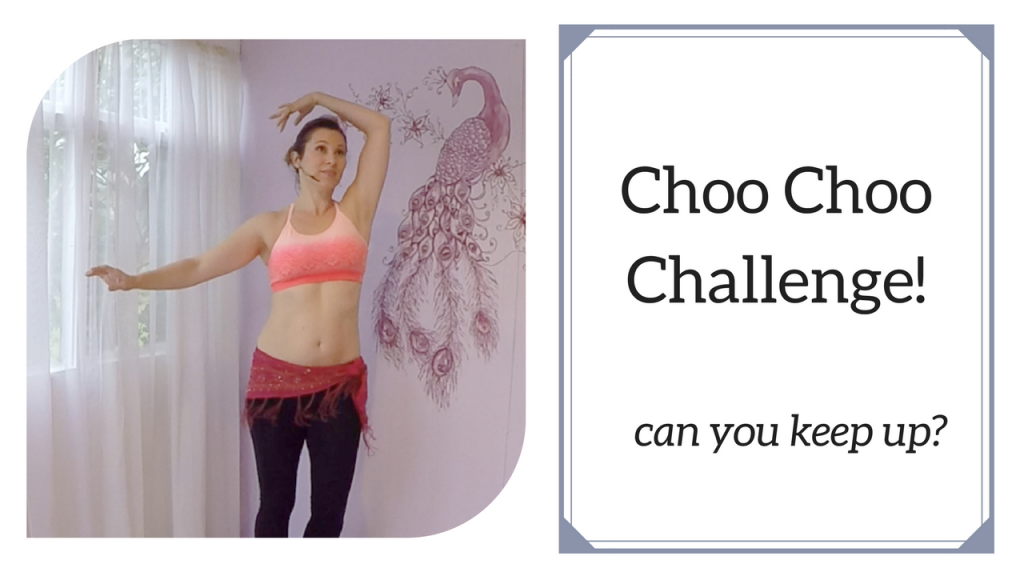 Do you have a competitive streak? Even just a tiny bit?
Well, I want to tap into it today to help you smash your choo choo shimmies out of the park. My aim is to turn the choo choo from a move you dread into a move you love!
In today's blog, I  invite you to join me for a 3 minute choo choo drill. Nice and simple, all you need is a small space and no interruptions for 3 minutes.
Join me now and let's get started!
We're all at different places with our fitness, strength and health, so do as much or as little of it as you like 🙂
Be sure to leave me comment on youtube and let me know how you get on. Imagine if you did it every day for 30 days!
Would you like some step by step help on how to achieve a strong, consistent choo choo shimmy? My new Choo Choo Masterclass is now live at SMB Online, yay! (a few of you have asked for this)
This is where I take you through some prep work with strength and conditioning exercises, an in depth technique session with oodles of tips, hints and visualisations, then some good old drills to let the move sink into your body ready for you to draw on any time you need a choo choo.Never dread choo choos again!
I hope today's video helps you to build your confidence when it comes to choo choo shimmies. Keep on practicing regularly alongside me and enjoy seeing your choo choos get stronger and stronger.
Thank you for reading, love and (choo choo) shimmies to you,
Helen xxx
Ps. Here's a sneak peek at my Choo Choo Shimmy Mastercass, now available within my extensive class library at SMB Online.