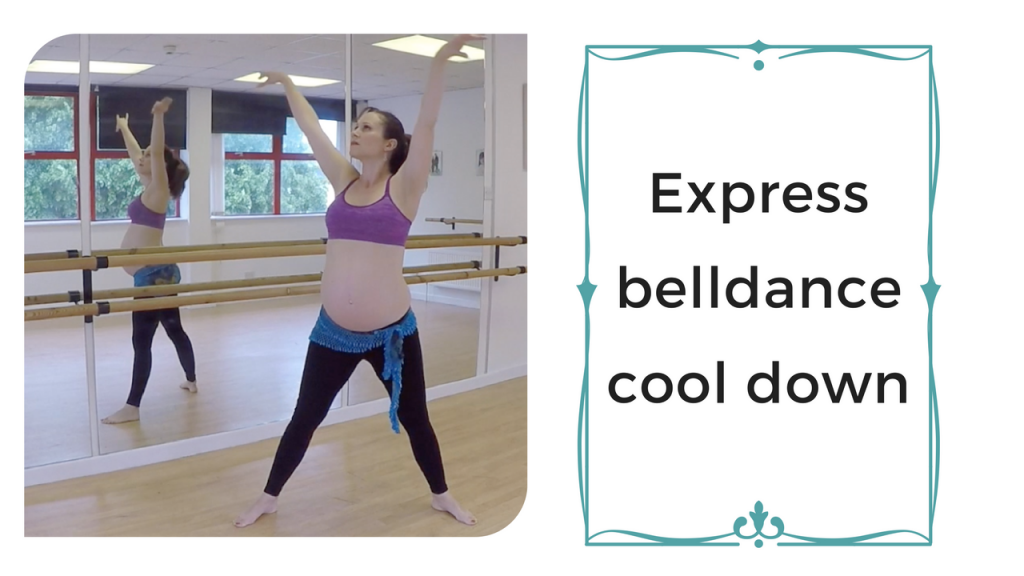 I'd love to know, when did you start bellydancing? And tell me, at what age do you plan on stopping bellydancing?
The first question is part of the usual kind of conversation dancers have all the time. The second question is kind of weird and not something we find ourselves asking each other as we don our hipscarves before class.
Personally, I plan on bellydancing into my 90s and beyond! Whether or not my body will play ball with that plan is another matter.
I believe that getting older is a privilege and something to celebrate. So as we get blessed with another day, week, month and year with the joy of bellydancing, let's remember to care for our bodies as though they are a precious, sparking gem.
It's time treat your body the same way as a pro dancer would. That way, you'll be dancing for … as long as you want to!
What am I talking about here? Of course, it's bellydance "after care" or cool down as we commonly know it.
Whilst drills and moves are great, it's the tlc you give your body afterwards that will serve you well in the long run.
So for today's blog post, I'm giving you a short cool down routine that you can add on to any practice session. Or you can even do it after your regular class when you get home.
Take a deep breath, here we go …
I hope I've helped you embrace the road to bellydance longevity. My aim is to bring spirit, soul and sparkle into your life – for as long as possible!
Be sure to give me a thumbs up on youtube so I know you dig my videos (and want more!) And I'd be so happy if you were to leave a comment too 🙂 If you feel the need to share the love, just hit one of the share buttons below.
Before I go, I'll use maximum restraint from hitting the caps lock button (I'll keep it to bold) when I say: the Santa Maria Bellydance Online sale continues! Get 50% off your first month when you use the promo code: SHIMMY2018. Go here to get started with me now!
In my online studio you'll find a selection of warm ups, drills, combos, movement sequences, choreography, improvisation workshops and of course – cool downs.
Thank you so much for reading,
Love and shimmies,
Helen xx
Ps. 2018 Year Planner is shaping up nicely! Check out the events that I'm involved with below – perhaps I'll see you there?
* Vintage Style Bellydance Choreography Workshop with Helen: A Tribute to Katy Voutsaki – Sold out
Saturday 3rd February 2018, Reading, 11.00-1.30
* Vintage Style Bellydance Choreography Workshop with Helen Saturday 24th March 2018, 2.00-4.00pm, Redditch, £20 – Sold out email Emma at bellyjewels@mail.com to be added to the waiting list
* Vintage Style Bellydance Choreography Workshop with Helen places available Saturday 28th April 2.00-4.00pm, Gloucester, £25 Contact Penny at pennybellydancer@hotmail.com for bookings and info
* Casbah Cabaret the bellydance showcase for aspiring bellydance students and enthusiastic bellydance fans! Sunday 22 April, 7.00pm-10.00pm, doors open at 6.00pm,The Outlook
76-78A Kings Road, RG1 3BJ Reading. Performance slots are open now, go here to apply to perform. Go here for tickets.
* Ozgen will be returning to Reading! Bookings will be open soon so stay tuned. In the meantime, save the dates 26th and 27th May 2018