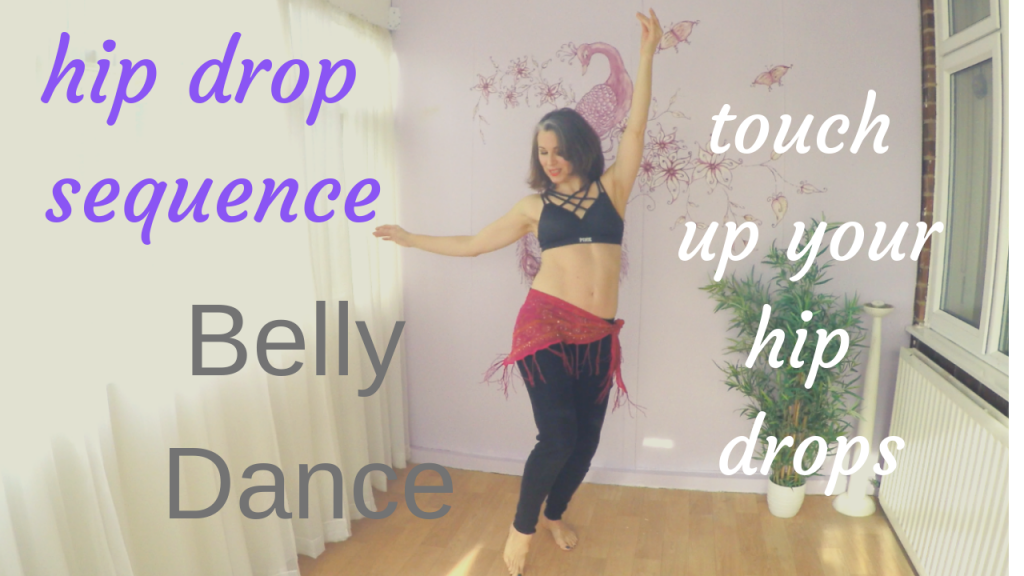 Do you struggle to think of ideas for moves when choreographing a belly dance routine?
Today I'm going to help you get unstuck by proving that choreographing doesn't have to be complicated. We'll be looking at the mother of all belly dance moves (and probably the first belly dance technique you were taught). Of course, it's the hip drop!
Many of my students worry about their routines looking too simple. The anxiety that this fear generates then promptly leads to choreographer's block and then a dip in confidence. Not good! 👎
With this class, my hope is to give you the confidence to take "basic" belly dance moves and be creative with them. You are more creative than you think!
Choreography inspiration – a study in hip drops
In today's express belly dance class I'll teach you a very cute belly dance hip drop combination, step by step.
If you keep clean technique, maintain perfect timing and sport an engaging expression, you'll easily look like a pro!
Thank you so much for watching, I'd love to know what you think! Be sure to leave a comment under the video on YouTube.
Your belly dance assignment
Master your technique and timing with the combo. Pay special attention to the transitions between the different hip drops – keep it seamless.
Then, use this combination in your own routine and see where it takes you! This style of combo is also great to pull out of your tool kit when your improvising and is perfect to weave into your balady performance. Use it as one of your "go to" moves!
Learn with me online ▶️📲 💻
If you'd like the full experience of  belly dance training with me, let's hit the ground running distance learning style!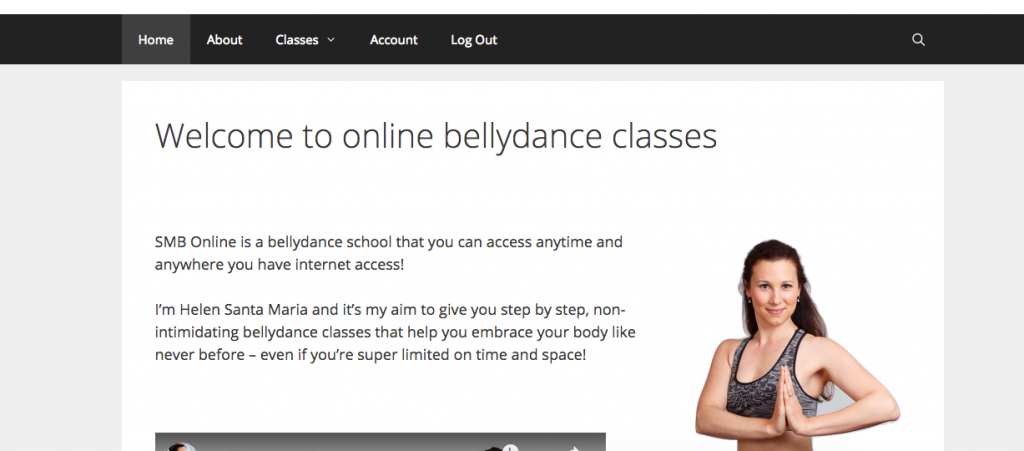 "I have gained so much from joining SMBO at the beginning of the year. My dancing has progressed and I have had a breakthrough with writing choreography due to Helen's help. The website is amazing with a huge amount of tutorials for all levels of dancers. Helen is very accessible and answers all questions really quickly and fully. It is great value for money. I love it and would recommend it to anyone." SMBO student, Sue Powell

Get access to my full length, comprehensive classes, drills, choreography sequences, movement tutorials, technical preparation exercises at Santa Maria Bellydance Online. You can learn with me anywhere and any time you have internet connection at just £15 a month for the entire (growing) library. Go to www.santamariabellydanceonline.com to find out more and get started now!
We now have our very own private, bonus SMB Online facebook support group where you can get bespoke feedback from me live-streamed! Free for all current SMBO subscribers.
Thank you so much for reading and being here 🙏.
Happy dancing to you, with love and shimmies,
Helen xx
Ps. Subscribe for blog updates with bellydance tips to get on track and stay inspired. Plus receive my free online class!