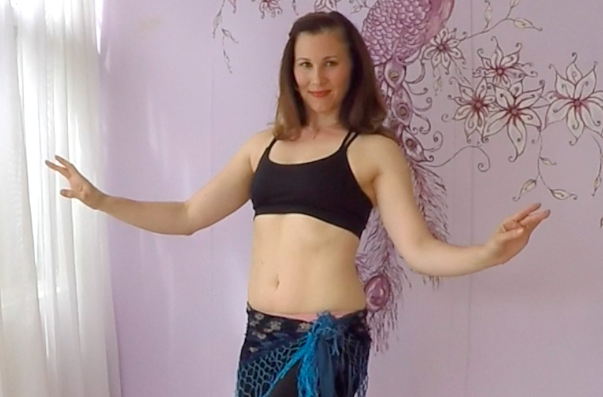 Today's blog features a drill aimed at all levels of belly dancer. Though if you're upper-intermediate or advanced level, you definitely need to lean in and listen up!
Here's a short class to keep you on track to advancing your belly dance skills (and avoid falling into a classic pitfall).
Thank you so much for joining me for this week's tutorial, be sure to leave me a comment on YouTube to let me know what you think!
Your Assignment
Now you're headed towards being an advanced level belly dancer, it's time to start being super fussy with yourself. One thing that marks out a higher level dancer is her ability to self-correct. Dance along with me in the class but keep the focus on YOU!
Learn belly dance with me!
As you can see from my website,  my team of coaches and I teach weekly classes in Reading, UK. The awesome news is that we have a brand new Beginner Course starting in June! If you're ready to hit the ground running and learn to belly dance, we'd love to have you on board. Book you place here.
Not local to me here in Reading? If you'd like to learn how to bellydance with me from the ground up, let's hit the ground running distance learning style! Using my longer, more comprehensive classes, drills, choreography sequences, movement tutorials, technical preparation exercises at Santa Maria Bellydance Online, we'll have you confidently bellydancing in no time 🙂 You can learn with me anywhere and any time you have internet connection. Go to www.santamariabellydanceonline.com to find out more and get started now!
Happy dancing to you, with love and shimmies,
Helen xx
Ps. Subscribe for blog updates with bellydance tips to get on track and stay inspired. Plus receive my free online class! Go here to get yours. You can expect to hear from me every couple of weeks or so and you can easily unsub any time.