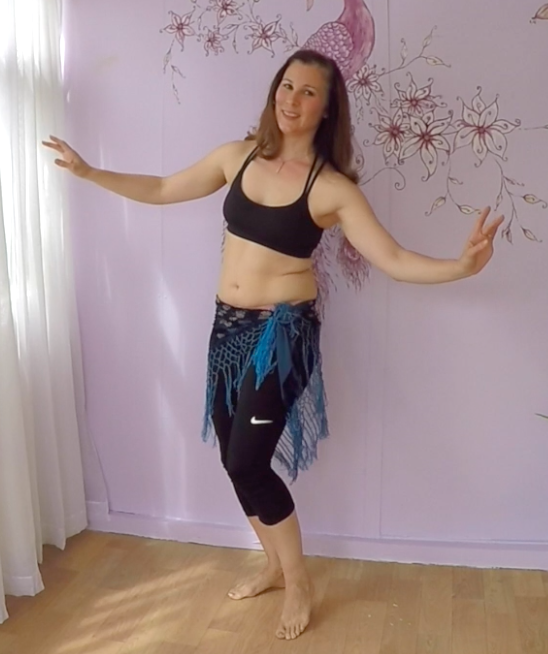 Ask and you shall receive
Hello and welcome to this week's blog! Today I'm taking on board a request for some belly dance technique, so let's get to it.
I've been asked for some technique on hip drop variations, specifically a hip drop circle.  I happened to be watching some Fifi Abdou just the other day and I caught her doing this move and it looked incredible! Think juicy, earthy and luscious with this one.
Here's my express, step-by-step tutorial on how to execute this move with ease.
Thank you so much for joining me for this week's tutorial, be sure to leave me a comment on YouTube to let me know what you think!
Your Assignment
Once you've got the hang of this move, experiment with other hip drop variations and see if you can create your own hip drop combo.
Learn belly dance with me!
As you can see from my website,  my team of coaches and I teach weekly classes in Reading, UK. The awesome news is that we have a brand new Beginner Course starting in June! If you're ready to hit the ground running and learn to belly dance, we'd love to have you on board. Get your early bird place before May 15th here.
Not local to me here in Reading? If you'd like to learn how to bellydance with me from the ground up, let's hit the ground running distance learning style! Using my longer, more comprehensive classes, drills, choreography sequences, movement tutorials, technical preparation exercises at Santa Maria Bellydance Online, we'll have you confidently bellydancing in no time 🙂 You can learn with me anywhere and any time you have internet connection. Go to www.santamariabellydanceonline.com to find out more and get started now!
Happy dancing to you, with love and shimmies,
Helen xx