Summer Drop-ins with Helen
Join me for some fun and fabulous bellydance fitness this Summer! With an entire session dedicated to upper body work and another to focus on everything from the waist down, I've got you covered. Let's work up a sweat!
Drop in class 2: Hips, Abs, Glutes, Legs and Feet Drills and Conditioning
Day: Tuesday 24th July 2018
Time: 8.00-9.00pm
Venue: Reading College Dance Studio, Kings Rd, Reading, RG1 4HJ. Free parking and close to 17 bus stop
Price: £9 in advance, £10 in class
*Kindly note that by making this booking you understand that course places are non-transferable and non-refundable regardless of student circumstances, e.g. illness, injury, holiday, pregnancy. Go here to see full Ts and Cs
A Classical Persian Dance Masterclass
I'm so happy to be hosting Natasha Bradley for this gorgeous workshop (we've talked about it for so long!). The workshop will include how to dance flawless spins and turns, poses, advanced footwork and floor patterns. We will also focus on fluidity, core strength, grace and elegance.
Saturday 21st July, 11.00am-2.00pm
Cotswold Sports Centre
Downs Way,
Tilehurst,
Reading,
RG31 6SL
The workshop will be held in an air-conditioned mirrored studio.
Yes please gimme some of that! I'll be attending this workshop and soaking up all that wonderful knowledge and technique. I hope you'll join me!
£35. Early bird price of £25 until 30th June!
Natasha is taking bookings directly for this one. All you need to do to book your place is:
1) Drop an email at natashabradleydance@hotmail.com with your name
2) Pay via bank transfer to
Mrs N R Bradley
NatWest Account Number: 47803665
Sort Code: 60-07-33
Using "Persian" as reference
3) Natasha will email you to confirm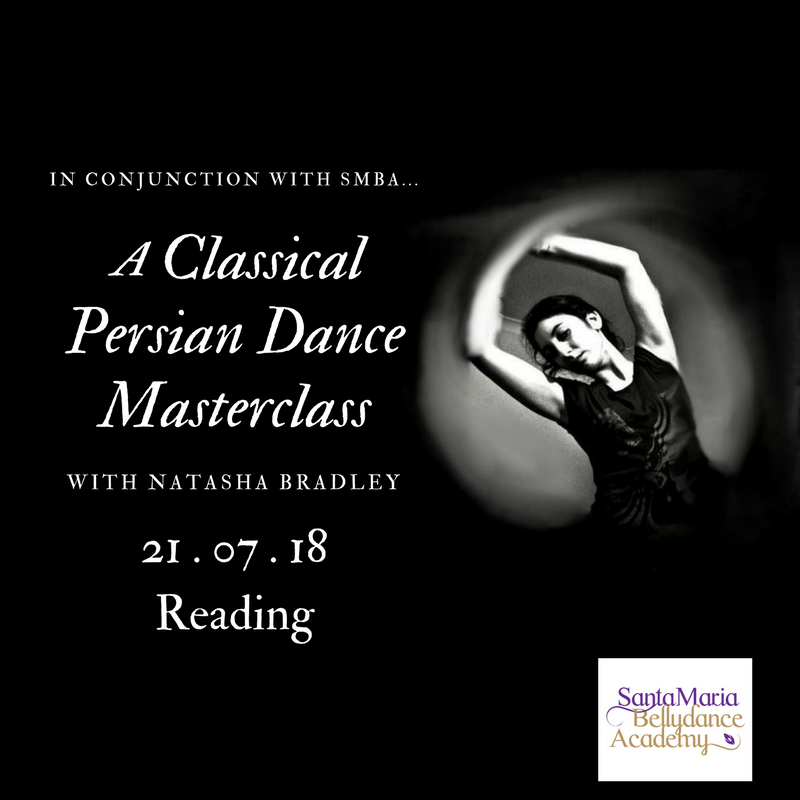 Go here to see details: http://www.natashabradleydance.com/classes
Thank you to all who took part. Here's a look back at some backstage moments!