Summer School 2022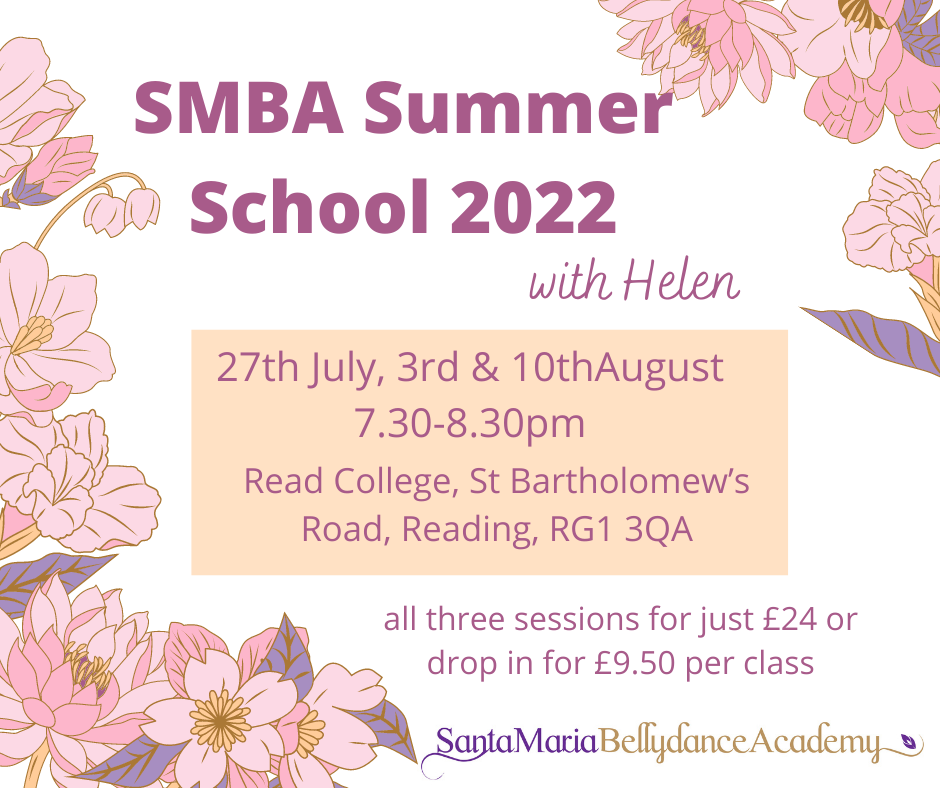 Join my 3 week Summer School!  Get all three sessions for just £24 or drop in for £9.50 per class.
A mini series of 3 high content classes to nourish your dance from the inside this Summer. Classes are open to all levels apart from complete beginners (though keen beginners are welcome!) The classes are Belly-Lates in format which means you can expect three components to each class:
core strength, flexibility and mobility on the mat – specifically designed for bellydancers
A masterclass in technique and movement
Stretching, relaxation and mindfulness to allow all the work to sink in and the mind to settle
Session 1: Abdominal work, camels, undulations and reverse undulations, bellyrolls
Session 2: Upperbody isolations and beautiful armography
Session 3: Integration of arms and body – fluidity in movement
Start date for next course: Wednesday 27th July
Classes: Wednesdays 27th July, 3rd August, 10th August 2022

Time: 7.30-8.30pm
Where: Read Dance and Theatre College, St Bart's Theatre, St Bartholomew's Road, Reading, RG1 3QA (map below). The studio is in the church with the entrance at the front to the left, the door is under a porch.
Parking: Some parking in the small car park directly in front of the church and on St. Bartholomew's Road.
What will I need? Please bring an exercise/yoga mat.

Booking *: All 3 classes, £24  click here to book your place
27th July Session 1, £9.50 click here to book your place
3rd August Session 2, £9.50  click here to book your place
10th August Session 3, £9.50 click here to book your place
*Kindly note that by making this booking you understand that course places are non-transferable and non-refundable regardless of student circumstances, e.g. illness, injury, holiday, pregnancy. You also understand that film footage and photos from the session may be used for promotional purposes.