Bellydance by Disco Light!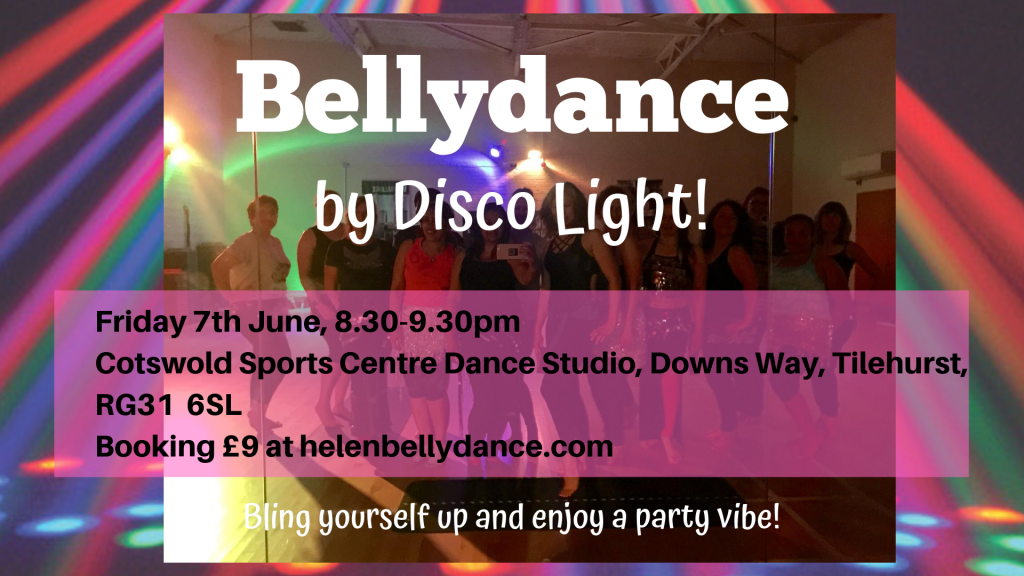 They say "dance like no one is watching" – and we will! A one off studio belly dance class taught by Helen under disco lights! I'll lead you through a class featuring a mix of classic disco tunes and bellydance music. The class will involve a whole load of disco fun! Expect your usual belly dance class style but with a rockin' party vibe!
Warm up
Movement and technique
A fun choreo to one of my fave ABBA tunes!
Cool down and stretch
Book your place now!
Date: Friday 7th June
Time: 8.30-9.30pm
Venue: Cotswold Sports Centre Dance Studio
Downs Way,
Tilehurst,
Reading,
RG31 6SL
Booking: £9 
Casbah Cabaret Deluxe With Ozgen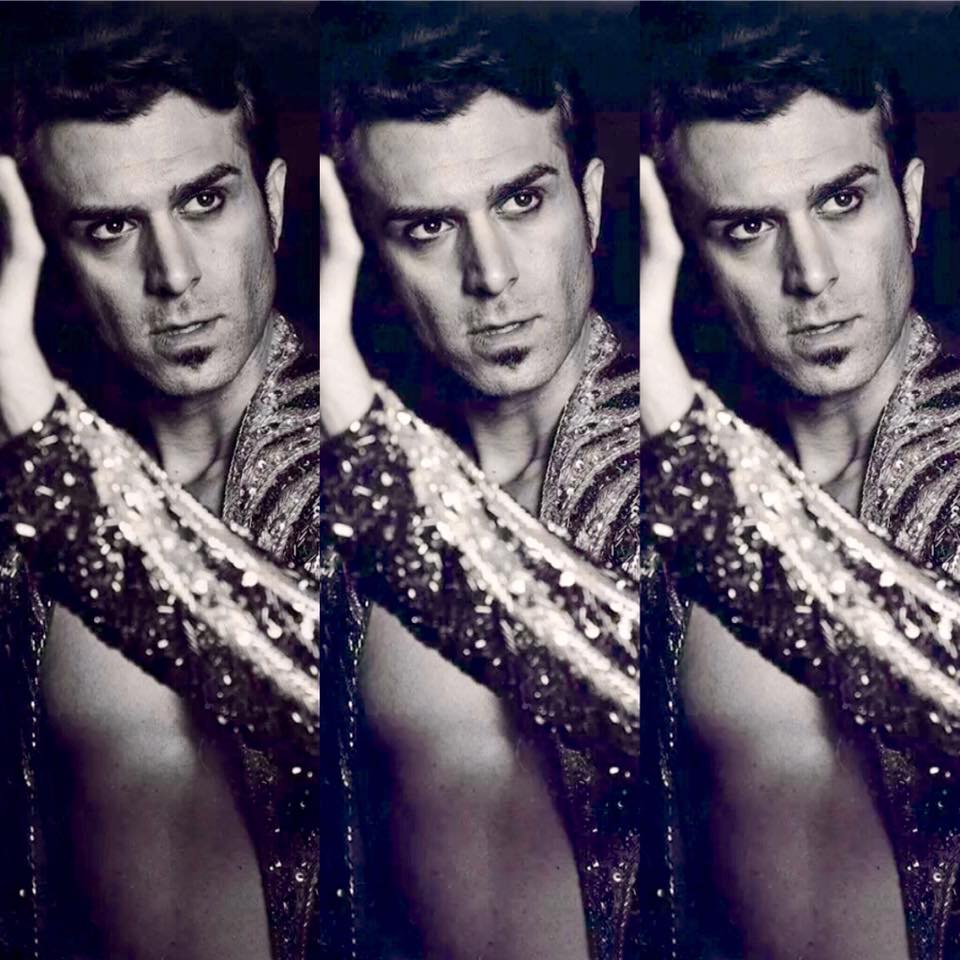 Sunday 12 May 2019
Loddon Hall, Loddon Hall Road, Twyford, Reading, Berkshire RG10 9JA
1.00pm to 3.00pm Workshop – learn one of Ozgen's signature Turkish pop show stopping routines
4.00pm to 6.00pm Showcase with afternoon tea and cake – optionally perform Ozgen's routine and apply for a group or solo performance slot. You'll enjoy a stunning performance from the bellydance maestro himself: Ozgen!
Helen and Rachel are back as the Casbah Cabaret team!
6 years ago we set out on a mission to championing our local student troupes, aspiring students, fledgling professionals and help develop the bellydance stars of tomorrow. And it worked! Our previous performers include many who have gone on to teaching and performing careers.
The Casbah Cabaret vibe at its heart is about the excitement of close up, restaurant style bellydancing. The kind that gives you goosebumps! We encourage performers to be bold and mingle with the audience (who are always wonderfully warm and receptive!)
If you're looking for an exciting performance opportunity to showcase your solo or group work: this is it!
Be bold and step up to your next performance
Performance applications are open on 1st March. Feel free to email Helen at mail@helenbellydance.com for the full application form in advance and be ready to ping it over to Helen on 1st March. The deadline for applications is 1st April.
Solo performing isn't for everyone, and we want to encourage and champion those who love the idea of performing in a dazzling showcase but without the pressure of a solo. So, this time at Casbah Cabaret, you can learn and perform a routine all in the space of a day. Cool hey!
Showcase what you learn on the same day alongside an international star
We have one of the best teachers and choreographers in the world to lead you through a gorgeous pop choreography and prep you for performance. The one and only Ozgen!
Ozgen will be teaching you the routine as well as performing it in the showcase with you at our decadent afternoon tea hafla on the same day.
Ozgen is known for his theatrical stage presence, dramatic style of performance and emotional style. Join him on stage and experience the sensation of dancing alongside a top level international performer – don't miss this incredible opportunity! It will be one to remember.
All workshop participants are welcome to join in though it's not compulsory! So if you'd like to sit back and watch afterwards, that's totally cool too.
Q. "I love the sound of that! How do I sign up?!"
A. Go over to Rachel's website here to book your place! (you'll be directed to another website)
 Where will Helen be teaching …

Saturday Belydance Club: Vintage Golden Age Katie Style with Helen a 2 hour workshop where Helen will teach Katie's iconic moves , combinations and stylisation.
Saturday 1st June, Edenbridge Leisure Centre, Stangrove Park, Edenbridge, Kent, TN8 5LU

Contact Lea Smith ldsmith123@btinternet.com or text 07850 551581. Then confirm your booking with payment. Find the facebook event page here

Dance Around the World Workshops Turkish Oriental Choreography, a taste of Turkey in a pocket rocket of a choreography to get your pulses racing. Saturday 15th June 2019, Islip Village Hall, Church Lane, Islip, OX5 2TA. Bookings at Dance Around the World Workshops
Date:
Time:
Venue: Cotswold Sports Centre (see below for map)
Downs Way,
Tilehurst,
Reading,
RG31 6SL
Free parking, bus route 15 and 16,  Tilehurst train station (25 minute walk).
Booking: £35.00 
*Kindly note that by making this booking you understand that course places are non-transferable and non-refundable regardless of student circumstances, e.g. illness, injury, holiday, pregnancy. You also understand that film footage and photos from the session may be used for promotional purposes. Go here to see full Ts and Cs