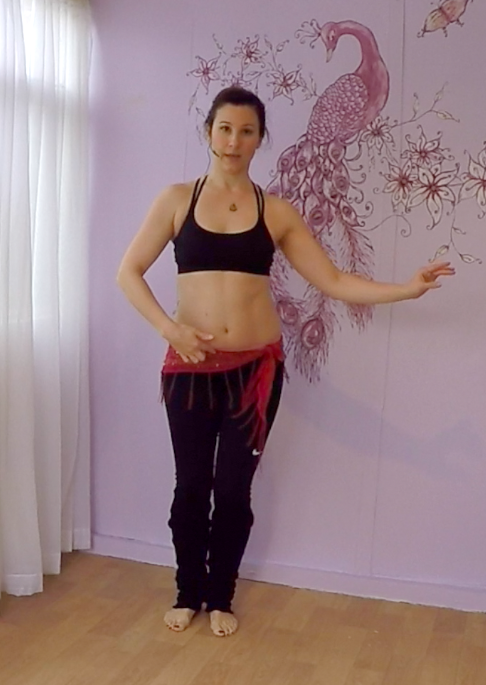 Hips, emotions and expression
Did you know that, apparently, our hips are the proverbial under stairs cupboard when it comes to our emotions?
I'm certainly no expert in the yogic intricacies of this concept, but I do know that my yoga teacher is obsessed with hip openers! As bellydancers, we all know how energetic, powerful and expressive our hips can be.
So this week, I've been thinking about a tutorial on how we can enjoy maximum expression through our hips during belly dance by keeping them artistically agile.
If you're new to my blog welcome! I'll let you know that, as well as updates and insights from me, you can expect a FREE belly dance video with each post. For this week's blog I've put together a nifty little progressive belly dance drill to help achieve and maintain agile hips. Go here to get started now!

Your assignment:
Join in with me as you watch the drill and take note of which elements feel a little clunky. Then, check in with the drill on a regular basis to work past those sticky areas until it feels easy. Be sure to let me know how you get on!
Learn belly dance with me!
Here at SMBA in Reading, UK we are all in the honeymoon period of our brand new Summer term. New music, new routines, new challenges – the energy is amazing! Would you like to learn bellydance with me?
If you live too far away, feel too shy, can't make it fit your schedule or have child care issues, why not join my online studio?
As a paid up subscriber to Santa Maria Bellydance Online  you'll have immediate access to my growing collection of short choreography sequence workshops, my beginner bootcamp workshop, individual movement tutorials, practice drills and conditioning exercises, combination tutorials, warm ups and cool downs. It's everything you need to learn and master this gorgeous art form. Go here, get your first 3 days for free and, if you don't dig my online studio, you can unsubscribe anytime (even before you're charged anything!)
Thank you so much for reading and watching.
Love and shimmies,
Helen xx