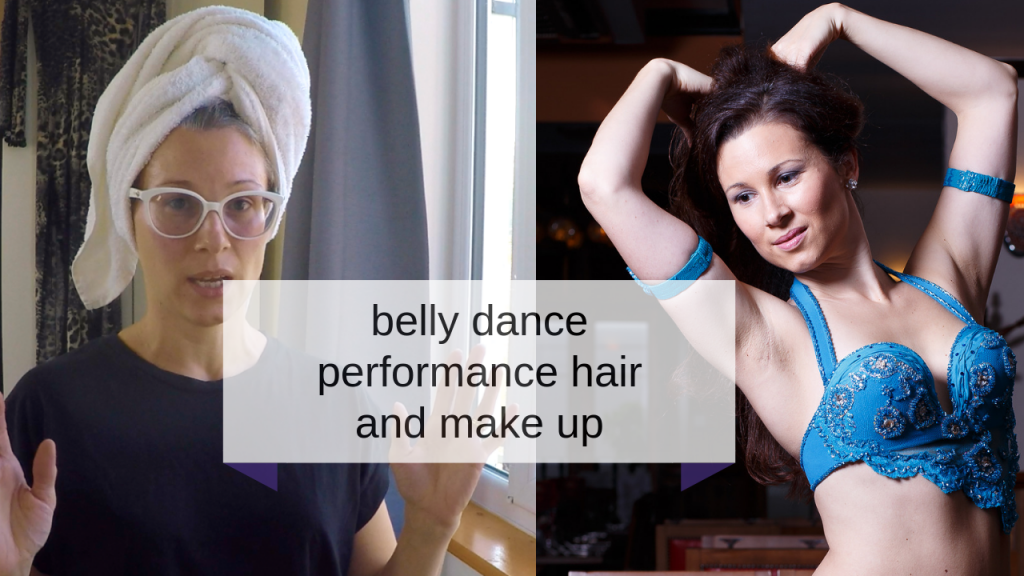 In today's blog episode I'm giving you a full-on behind the scenes look at my performance prep routine.
So, come into my bedroom and see how I get my hair and make up in order!
Find out how I'm tackling the process of growing out my grey, how I get my unruly hair into shape (with a minor fail along the way) and how I time keep the whole process.
I'm not a hair and make up expert, but I've developed my own, quirky, tips and tricks along the way which I think you might like 💄 💇.
Go here to hang out with me while I get busy with the hair dryer and bronzer (not at the same time 😂)
Thank you, as always, for reading and watching 🙏. I'd love to know, do you have any quirky little hair and make up tricks to share? Be sure to comment on youtube and let us know!
Until next time, love and shimmies,
Helen
xx
Ps. Are you in the loop? Subscribe for blog updates with bellydance tips to get on track and stay inspired. Plus receive my free online class! Go here to get yours.
👉 Learn with me online!  📲 💻

Get access to my full length, comprehensive classes, drills, choreography sequences, movement tutorials, technical preparation exercises at Santa Maria Bellydance Online. You can learn with me anywhere and any time you have internet connection at just £15 a month for the entire (growing) library. Go to www.santamariabellydanceonline.com to find out more and get started now!
We now have our very own private, bonus SMB Online facebook support group where you can get bespoke feedback from me live-streamed! Free for all current SMBO subscribers.