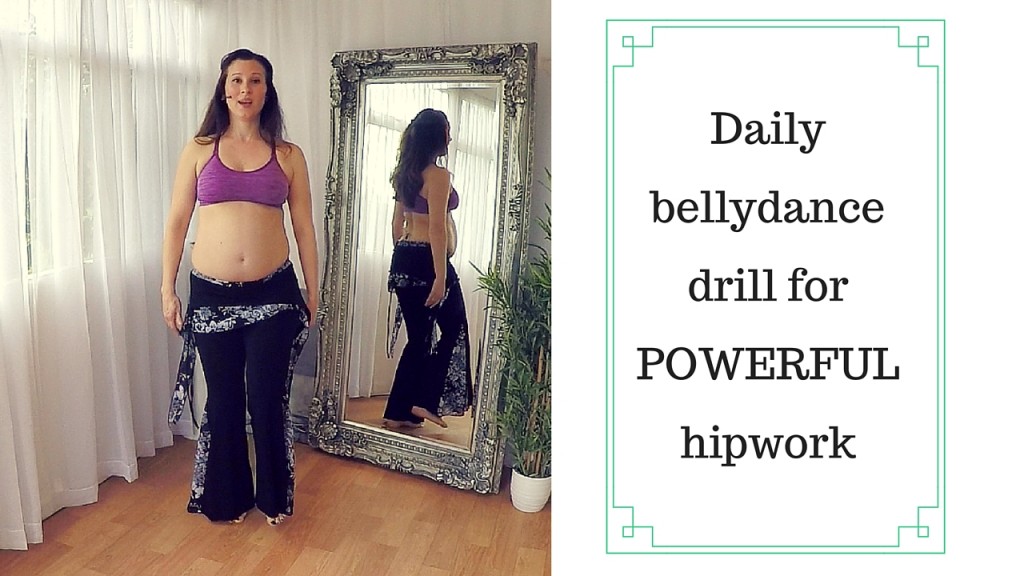 I'm a big believer in practicing what you preach and the title of today's blog is no exception.
How do I know that this week's blog video can help you get stronger hipwork in 30 days? Because after having my first baby almost 3 years ago I had to find a way of getting my moves back up to full strength – pronto.
After some recuperation time where I spent most of my time nurturing and breastfeeding a baby (and indulging in a slice of cake or two), I had to face the reality that I had teaching commitments and performances looming close.
With my confidence taking a dip as I adjusted to my new body shape, I needed to get my mind and body back into "dancer mode". So I started practicing this effective, speedy drill that didn't need lots of space or time.
We're talking one of those multi-tasking-when-you're-brushing-your-teeth type drills. Yeah, you know the one!
After just a couple of weeks or so doing this drill every day I could begin to feel the speed and strength coming back to my hip actions. And yes, my confidence began to come back too.
So I invite you to join me for this short practice session every day for the next 30 days. My hope is that you too will enjoy the feeling of extra power in your hips and confidence in your dance.
Are you feeling the pressure about a upcoming performance or event? Don't panic. Instead, take small, daily actions – like today's drill –  to help  hone and improve your technique and build your confidence.
If you liked today's blog post then I'd be so grateful if you were to leave me a comment on youtube. And of course, be sure to share it with your friends, especially if you know they are nervous about an upcoming event, it might be just what she needs.
Thank you for reading and watching, I'm looking forward to practicing "together" again soon 🙂
Hugs and shimmies,
Helen xx