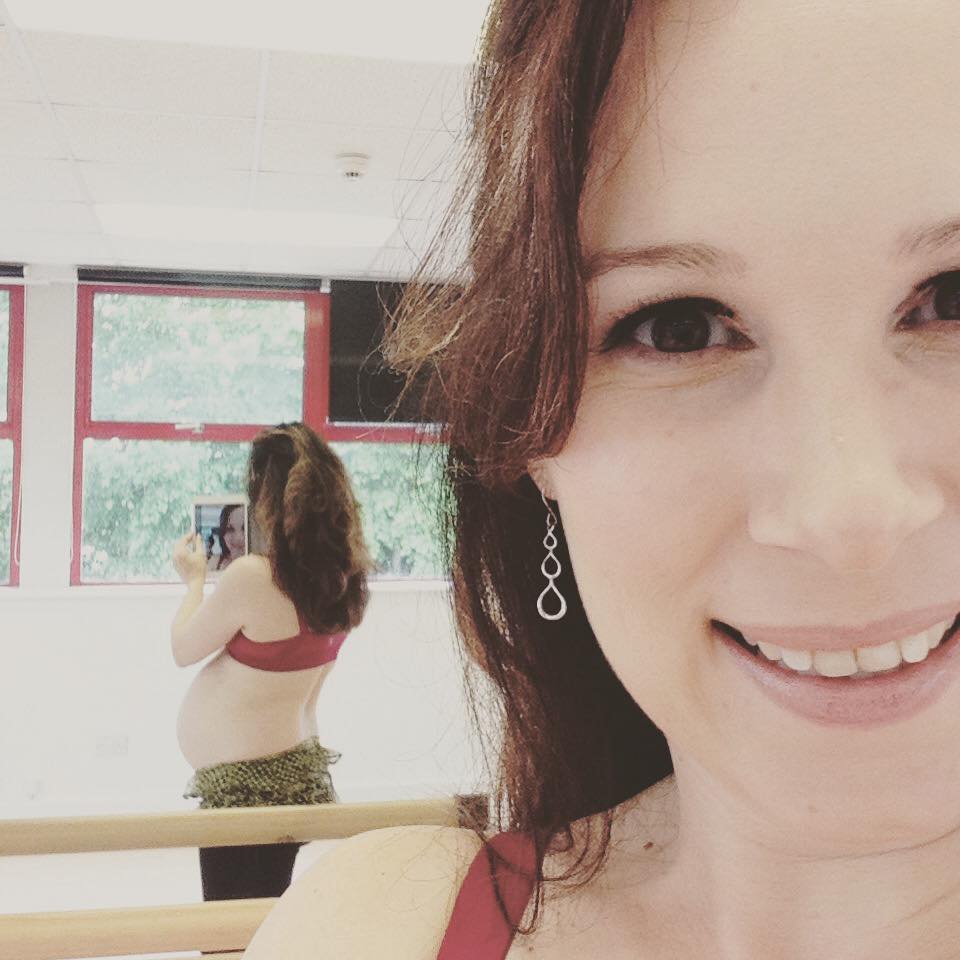 A recent selfie taken during some filming!
Let me ask you a quick Q: what's your "nemesis" step?
I.e. the one that makes you want to stamp your foot toddler style and throw your hipscarf out the window.
When I was a relatively new bellydance student I was super frustrated about not being able to get the hang of reverse camels. I would watch other dancers impressively rolling their tummies so easily and effortlessly, quite frankly I was pretty jealous!
Can you relate to this?
After a few months of serious practice with a good dose of patience and determination and I was rolling away no problem.
So this week I set myself a challenge: how swiftly and concisely can I teach the technique for reverse camel?
The result was an express 2 and a half minute bellydance tutorial on reverse camel technique with a full breakdown of the actions and how to put it all together. How successful it is will be up to you to decide!
Why not come on over and join me in the class now, it will only take just over 2 mins:
If you liked today's blog post then I'd be so grateful if you were to leave me a comment on youtube. And of course, be sure to share it with your friends, it might be just what somebody needs 🙂

Thanks for reading, with lots of love,
Helen xx
Ps. Are you in the loop? Subscribe for blog updates with bellydance tips to get on track and stay inspired. Plus receive my free online class! Go here to get yours.