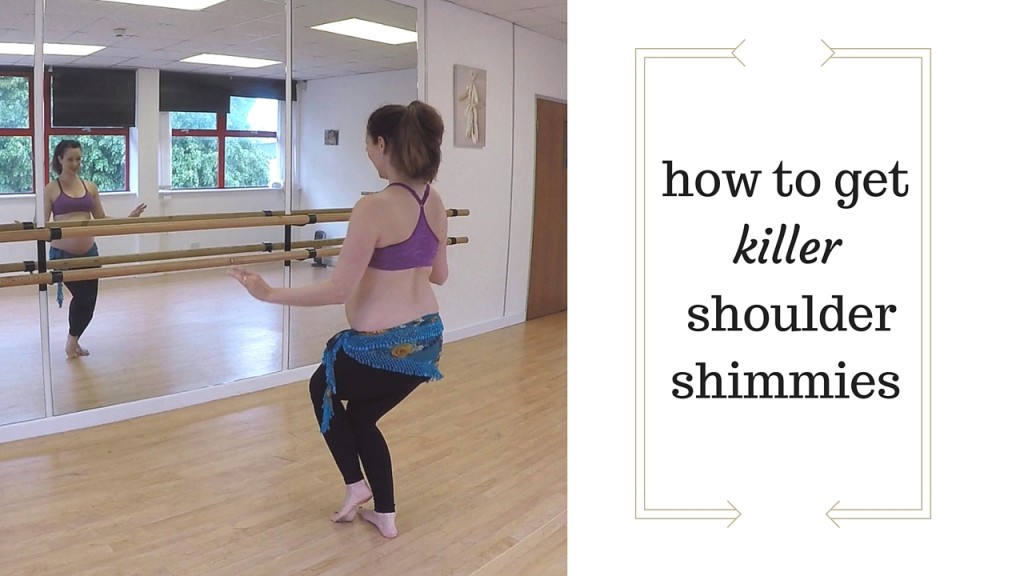 Are your shoulder shimmies out of control? Or, worse still, non-existent?
Do you try your best but somehow you can't seem to get your shoulder shimmies off the ground?
Perhaps you're stuck in a rut with your choreography and need an injection of ideas for shoulder shimmy layers and patterns?
If you need help drilling down and getting serious about your shoulder shimmies then today's blog post is definitely for you.
I've put together a short shoulder shimmy drill that you can do with me on a regular basis to get your technique looking tip top.
This time I've given you a "follow me" style class with no verbal tuition. It's a bit of an experiment to see what works best for you. So please feel free to post your thoughts below the youtube video, or even drop me a message to let me know what you think. And, of course, give me a thumbs up so I know you dig this kind of thing.
So turn the phone to silent, kick off your shoes, make a little space and get started!
If you're local to Reading, UK then you might like to check out our next term's classes launching in Autumn 2016 (we have early bird course prices up until 13 July). I've just finished devising the course syllabuses with my crack team of coaches. They really are the most caring, expert and consummate teachers I have ever come across and I feel blessed to have them on the SMBA team. Go here to book your spot (limited places).
Thank you so much for checking out today's blog, I really am grateful to "see" you here.
Until next time, love and shimmies,
Helen xx