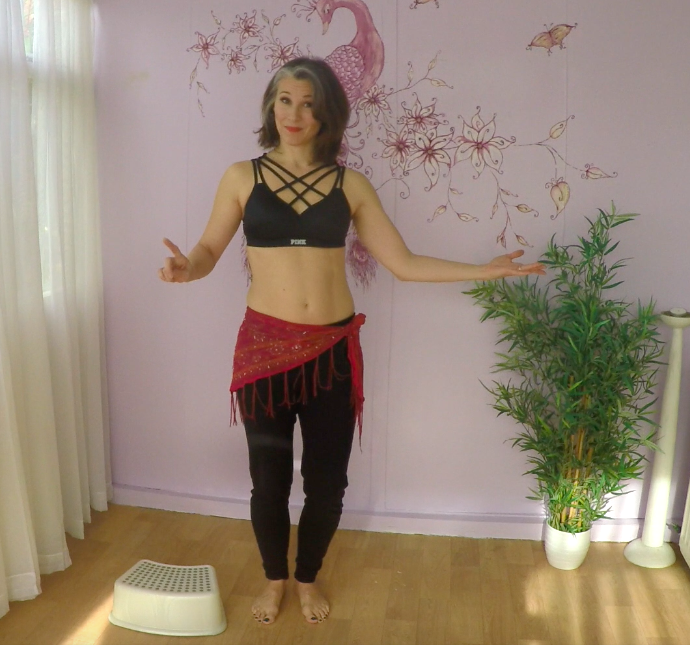 Belly dance abdominal technique
Hands up who wants strong, impressive belly dance abdominal moves 🙋‍♂️ 🙋‍♀️
I'm back! Welcome to my first blog post of 2019 🎉 I'm so happy to be back filming and creating express free classes for you once again.
Today we're going to work on powering up the muscles required for jaw-dropping belly dance abdominal technique. (We belly dancers need something a little more bespoke than a few sit ups and crunches.)
So, if you'd like to refine, strengthen and elevate your belly dance ab work, you're in the right place! You need a little basic "equipment" for this one. Don't worry, nothing scary 😜
Thank you so much for joining me for this week's express class! Be sure to join the conversation, leave me a comment on YouTube and let me know what you think! I LOVE to hear how you're doing on your belly dance journey.
Your assignment
Take 10 minutes or so out of your day TODAY and complete the drill with me. Be sure to keep good posture and form. Then, I'd love for you to take on the challenge of doing this on a daily basis for 30 days. I promise that you will start to notice muscles you never know you had. Plus, your balance and stability will improve too. Win win! 🙌
Learn with me online! ▶️📲 💻
If you'd like the full experience of  bellydance training with me, let's hit the ground running distance learning style!
Get access to my full length, comprehensive classes, drills, choreography sequences, movement tutorials, technical preparation exercises at Santa Maria Bellydance Online. You can learn with me anywhere and any time you have internet connection at just £15 a month for the entire (growing) library. Go to www.santamariabellydanceonline.com to find out more and get started now!
We now have our very own private, bonus SMB Online facebook support group where you can get bespoke feedback from me live-streamed! Free for all current SMBO subscribers.
Thank you so much for reading and being here 🙏.
Happy dancing to you, with love and shimmies,
Helen xx