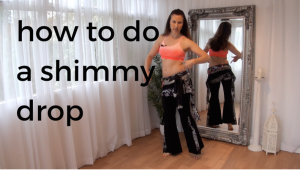 It's a monster mashup this week as I'll be showing you, step-by-step, how to execute a neat little move that's perfect for drum solos – and pretty much any other routine.
(NB. Also suitable for bopping around the kitchen or having a sneaky practice in the loos at work)
If you're looking for an impressively cute move to delight your audience (or yourself), then this one is for you.
Click to see this week's express "shimmy drop" tutorial.
I'd love to know what you thought of this week's post so please do leave me a comment below. Have you perfected the shimmy drop? Do you have any tips on how to master it? Let us know!
Your other task this week is to create your own shimmy-mashup move. You are a creative and expressive person and you don't need special permission to experiment with movements, so try combining movements that you wouldn't normally expect!
Thank you for watching,
Hugs and hipdrops,
Helen x
Ps. Have you signed up for Summer School? Our Reading sessions are now sold out, go here to grab the last remaining Thatcham spot.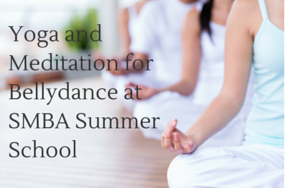 Subscribe for blog updates with bellydance tips to get on track and stay inspired. Plus receive my free online class!