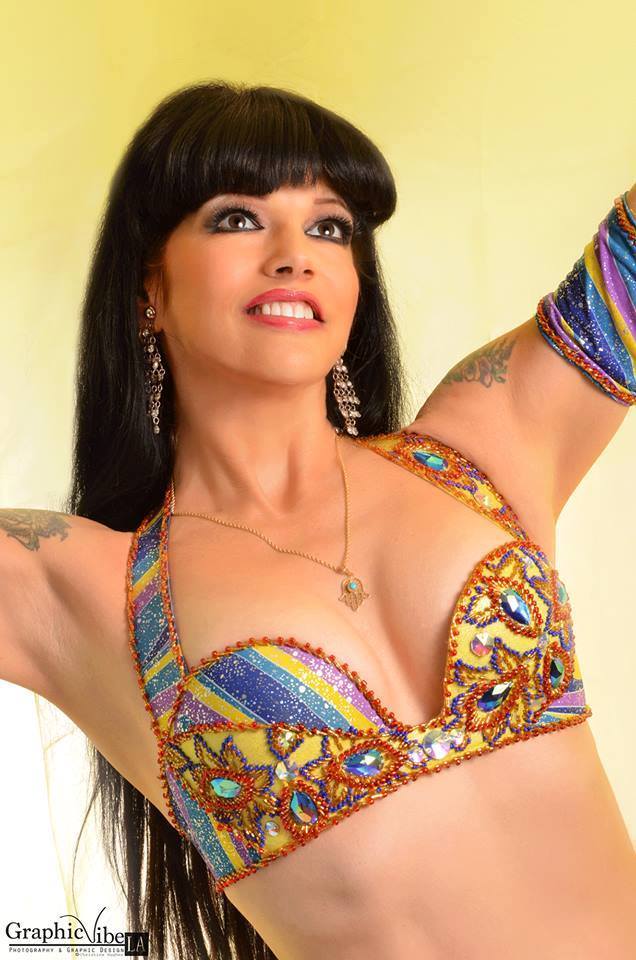 If you're looking for the mother of all pre-show pep talks, this is it.
Despite enjoying huge success as an international superstar on the bellydance scene, Princess Farhana was still happy to sit down with me over coffee and share her experiences and struggles – good and bad – during her career as a bellydancer. How lucky are we?!
You are in for a treat as this interview is packed with hilarious anecdotes and oodles of tips and advice for us, including a surprisingly practical approach to costume construction.
Some of the really juicy bits include:
How to handle dance disaster – including what NOT to do!
The one thing you can do to help calm nerves
What's Princess Fahana's practice reigime?
Amazing costume hacks (we're talking detailed instructions) to make your ill-fitting online order look custom made
What to do when you get dissed online
What are Princess Farhana's "Desert Island Discs"?
So grab a cuppa, get comfy and enjoy this gem of an interview:
I'd love to know, what resonated most with you during this interview? Be sure to leave a comment on the blog or in the youtube comments. And of course give us a thumbs up to let me know that you dig this kind of thing!
A big thank you to Princess Farhana for being so generous with her answers and also to to my dear friend Louise Brooks for having the interview at her beautiful home!
And, of course, thanks to YOU for reading and watching.
Until next time, love and shimmies,
Helen xx
Ps. Early bird bookings for next term are open! Click here to see what you'll be learning and who will be coaching you!
Pps. Subscribe for blog updates with bellydance tips to get on track and stay inspired. Plus receive my free online class! Go here to get yours.