12 Week Intermediate Bellydance Course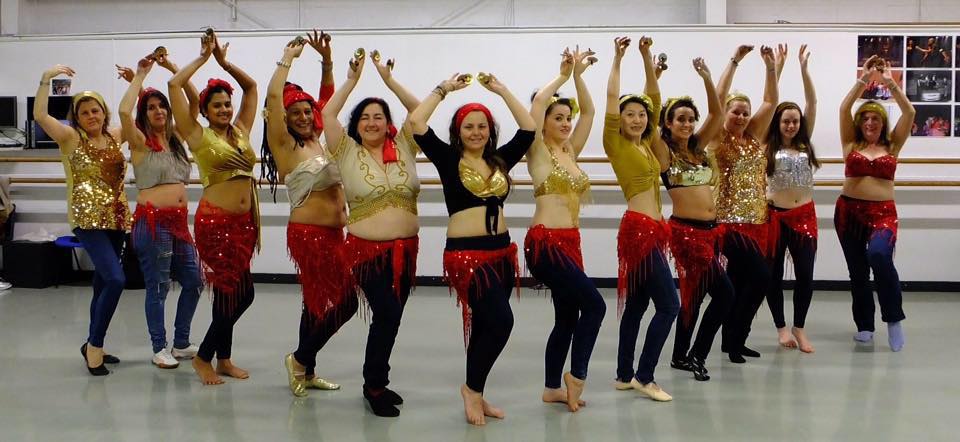 Do you relish the prospect of being guided to the next level with a caring, expert coach?
Would you like to be part of a friendly class that shares your love for and commitment to bellydance?
Would you like to be trained and polished to performance standard?
Then our Intermediate Course could be right for you! Once you have trained for at least a year at SMBA Beginner and Open level, or have attended regular Improver/Open level classes for at least a year with your current teacher, you may be ready to join our Intermediate Course.
Our step-by-step tuition builds on your existing bellydance training and steadily stretches the skills that you have gained so far. The Intermediate level Course will give you exciting and challenging routines along with thorough tuition to help you master them.
12 Week Intermediate Course – Reading
Members of all SMBA classes will get a FREE bonus 40 minute live- stream Belly-Lates class on a Monday night from 8.20-9.00. Details of how to join will be sent to you when you register for your course.
Day: Tuesdays starting 21 April 2020 (no class in half term)
Time: 7.30-8.30pm
Venue: The class will be live-streamed to you and the rest of the group from Helen's home teaching room. Instructions on how to join the live-stream will be sent to you when you sign up Performing Arts  Building, Drama Studio, Reading College, Kings Rd, Reading, RG1 4HJ. Free parking. See here for map. The number 17 bus stop is close by.
Curriculum: Learn a beautiful Persian style choreography with our specialist Persian dancer – Natasha! Classical Persian dance is an elegant, fluid dance style with graceful arms and impressive turns and spins. Nervous about doing turns? This course is likely perfct for you as Natasha will give you all the juice on how to tun like a Persian dance pro. You might be learning it under lock-down, but it will be truly joyful when you will dance and perform it together!
Coach: Natasha
12 week Course fee*: £105 discounted and extended early bird deal £88.50 until 22 April

Click here for frequently asked questions.
* Please note bookings are non-refundable and non-transferable regardless of student circumstances, e.g. holiday and illness. Thank you for understanding.