12 Week Open Level Bellydance Course Winter 2020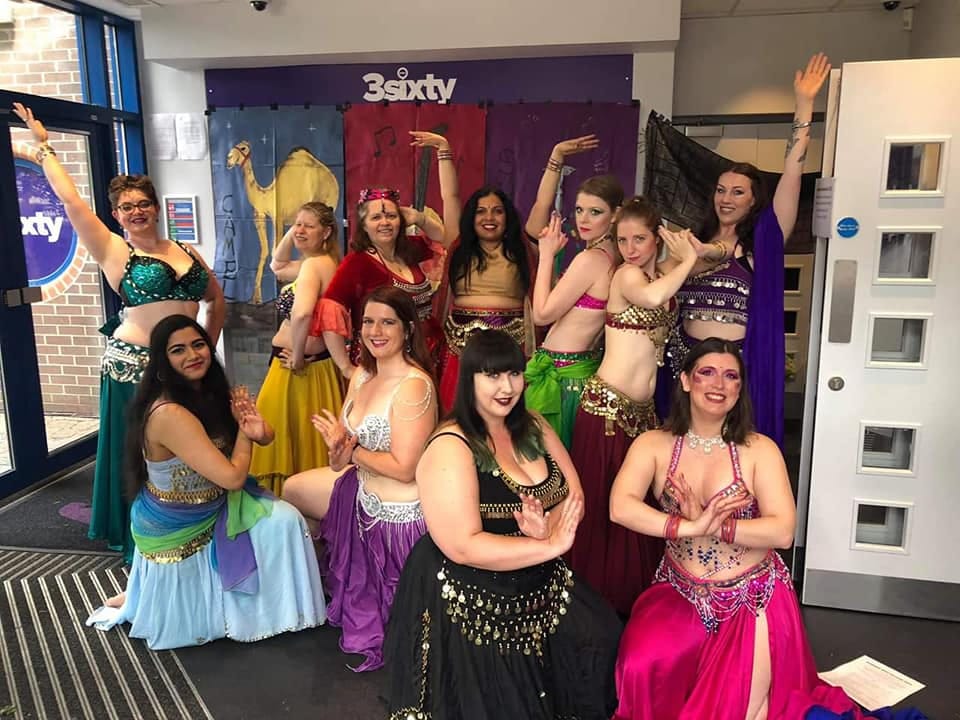 Would you like to take your bellydancing beyond Beginners? Our Open Level course is for you!
Our Open Level courses are suitable for all levels of dancer except for complete beginners with no bellydance experience. Topics range from choreography, technique and conditioning, improvisation, bellydance props, fusion styles, folkloric and anything else we think you'll love.
Our Open Level and above courses are for bellydance students who are ready to move beyond the basics and start putting it all together, at a deeper level, to authentic bellydance music. It's also where we refine your movement and posture even further and stretch your abilities beyond what you thought was possible. Sound good to you? Then secure your spot now and book below!
Got a question? No problem, Click here for our comprehensive faq page.
12 Week Open Level Bellydance Course – Reading
Day: Tuesdays starting 7th January 2020
Time: 8.30-9.30pm
Venue: Read Dance and Theatre College, St Bart's Theatre, St Bartholomew's Road, Reading, RG1 3QA (map below)
Starts:7th January 2020 for 12 weeks
Course syllabus: On this 12 week course we will explore the rich, glamorous world of classical Egyptian Bellydance. You will learn about the wonderful rhythms (Helen will bring her drum to class!) and alluring musical instruments of the Egyptian orchestra. Helen draws on her experience of performing with Egyptian music legend Hossam Ramzy and his Egyptian band for this course. By the end of the course you will understand how to dance to authentic Egyptian bellydance music. You'll know which moves to use to which part of the music and even how to improvise! We may even experiment with dancing with a veil (veils will be available to borrow).
Coach: Helen
12 week Course fee*: £105
Availability: Places available

*Kindly note that by making this booking you understand that course places are non-transferable and non-refundable regardless of student circumstances, e.g. illness, injury, holiday, pregnancy.