Desert Pearls Bellydance Troupe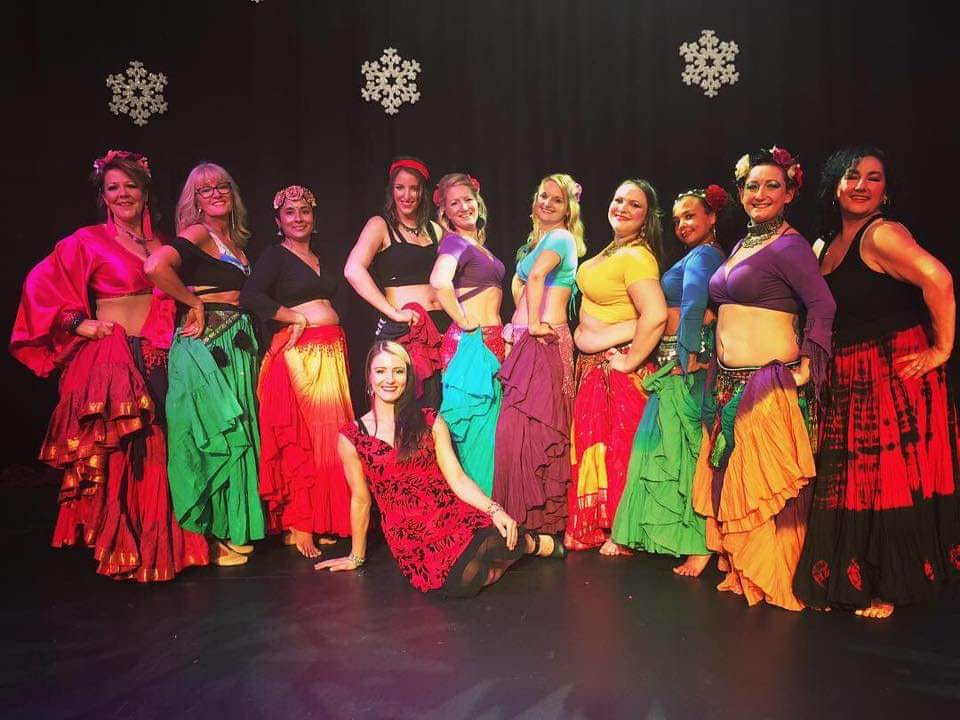 Made up of advanced level dancers, the Desert Pearls are one of our stunning student troupes. Between them they have oodles of performance experience, teaching credentials and experience (some have taken the SMBA Apprenticeship), IDTA awards and all round loveliness!
Joining is by invitation only, feel free to contact us if you're interested in joining, we love to hear from enthusiastic bellydancers!
12 Week Bellydance Course
Starts: Thursday 12th September 2019 (half term break tbc)
Day: Thursdays 7.30-8.30pm
Venue: Kendrick School, London Road, Reading, RG1 5BN. Parking is in the car park on London road and there is also parking in the sports centre car park on East St.
Curriculum: Learn a gorgeous troupe choreography to perform at our end of term gala show, the Snowflake Spectacular, on Saturday 7th December 2019. Cherie will be teaching you a daring drum solo!
Coach: Cherie
12 week week Course fee*: £105 
* Please note bookings are non-refundable and non-transferable regardless of student circumstances, e.g. holiday and illness. Thank you for understanding.