Desert Pearls Bellydance Troupe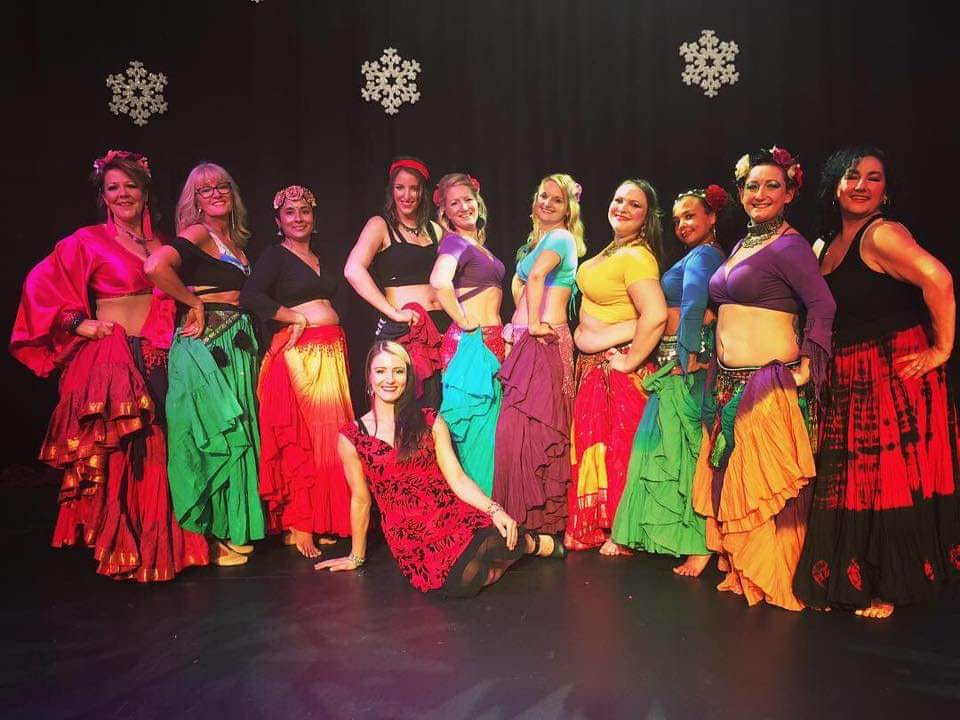 Made up of advanced level dancers, the Desert Pearls are one of our stunning student troupes. Between them they have oodles of performance experience, teaching credentials and experience (some have taken the SMBA Apprenticeship), IDTA awards and all round loveliness!
Joining is by invitation only, feel free to contact us if you're interested in joining, we love to hear from enthusiastic bellydancers!
12 Week Bellydance Course
Starts: Thursday 17th January 2019 with a break in half term.
Day: Thursdays 7.30-8.30pm
Venue: Kendrick School Sports Centre, Dance Studio, East St., Reading, RG1 5BN (click here for map)
Curriculum: How to become a well-rounded, versatile, bellydancer! Have fun and update your knowledge and skills this term as we cover moves and sequences in a mix of styles and props. Including advanced double veil, cabaret stick, American Tribal Style, finger cymbals and bedouin folkloric. We'll be keeping it fresh and changing up the topic every couple of weeks to keep you motivated during what can be a tough time of year. Your coach will have some spare props, or put your Christmas money to good use and treat yourself to your own!
Coach: Cherie
12 week week Course fee*: £105 
* Please note bookings are non-refundable and non-transferable regardless of student circumstances, e.g. holiday and illness. Thank you for understanding.