Desert Pearls Bellydance Troupe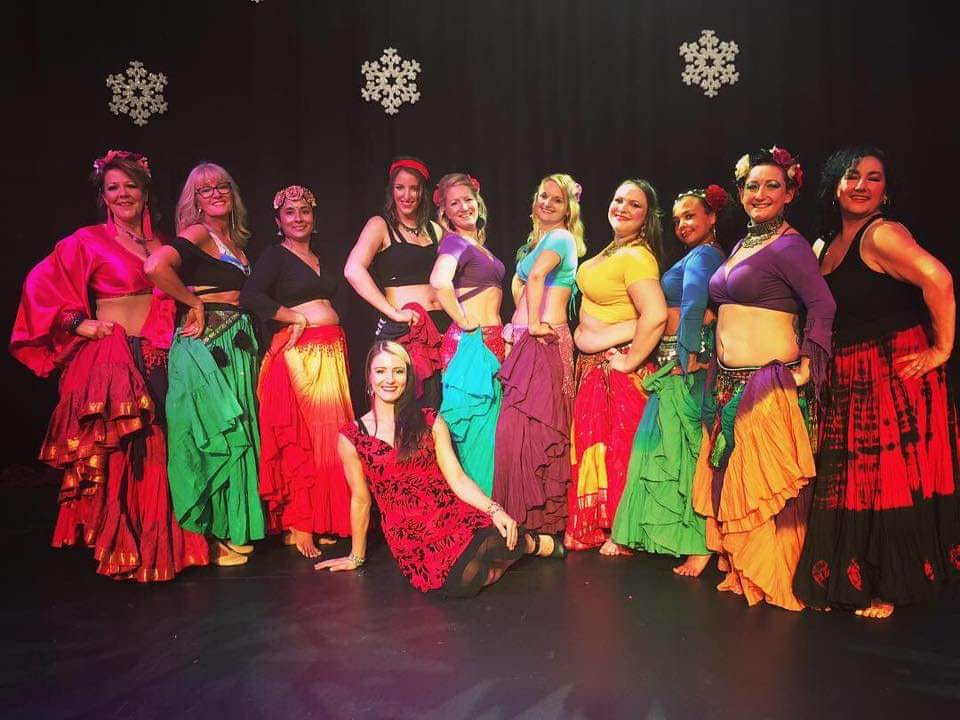 Made up of advanced level dancers, the Desert Pearls are one of our stunning student troupes. Between them they have oodles of performance experience, teaching credentials and experience (some have taken the SMBA Apprenticeship), IDTA awards and all round loveliness!
Joining is by invitation only, feel free to contact us if you're interested in joining, we love to hear from enthusiastic bellydancers!
4 Week Bellydance Course
Starts:  Thursday 22 April 2021
Venue: Read Dance and Theatre College, St Bart's Theatre, St Bartholomew's Road, Reading, RG1 3QA (map below). The studio is in the church with the entrance at the front to the left, the door is under a porch. Via Zoom, each class will be recorded so you can catch up if you miss or have tech issues etc.
Time: 8.00-9.00pm
Parking: Some parking in the small car park directly in front of the church and on St. Bartholomew's Road. There is also parking on the road or at Palmer Park Stadium close by.
Curriculum: Learn a beautiful Classical Egyptian style choreography. You'll lean how to break down the music and understand the musical structure behind this glamorous, elegant style. We'll be postponing the choreography as we move over to Zoom! Instead your coach will lead you through advanced level drills, techniques and combos.
Coach: Natasha/Cherie
12 week week Course fee*: £30 £25 until 16th April
* Please note bookings are non-refundable and non-transferable regardless of student circumstances, e.g. holiday and illness. Thank you for understanding.