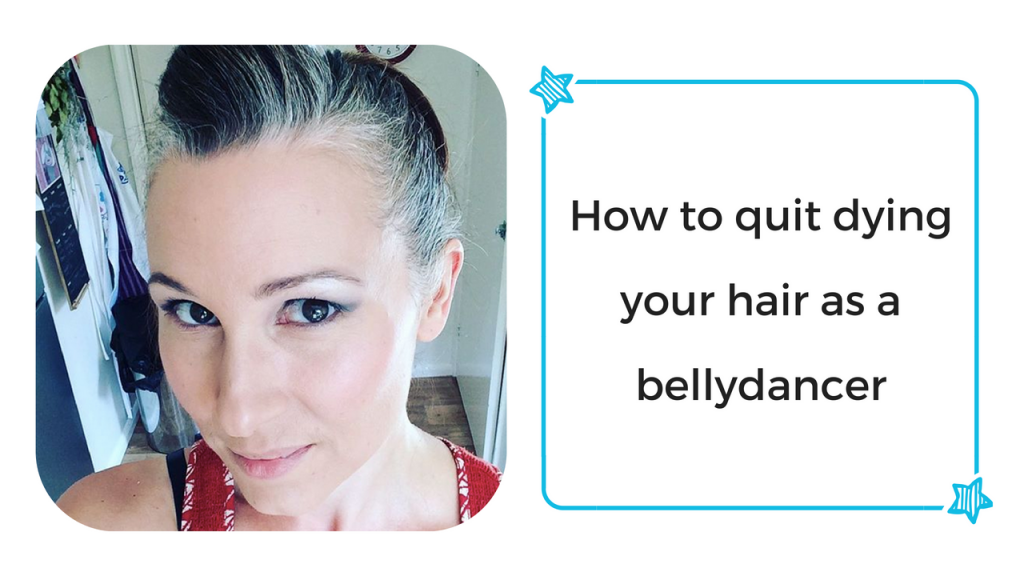 Could you, should you, would you grow out your grey as a belly dance performer?
I'm taking a break from teaching to recharge over the Summer holidays, so let's sit down and have a cuppa together 🙂
For lots of people, hair colour is a total non-event. But if you're like me and have been dying your hair for (20!) years, the thought of ditching the dye is a definite no-no. So why have I done it? I'll be telling you in this week's video.
I'd love to know your thoughts, be sure to leave a comment, especially if you have any tips or motivational words! Hop over to the YouTube page and join the conversation.
By the way, this is the shampoo that makes my white hair really pop👇 https://amzn.to/2Osj5wI
This is the hairspray I swear by to keep those springy little flyaway hairs from ruining my pompadour!👉 https://amzn.to/2yiyvtk
Your assignment
Have a wonderful Summer break! Recharge by spending time with friends and family when you'd usually be taking or teaching class. This is the best way to avoid "bellydance burnout" and return to classes pumped up and ready to go! I always say that the best relationships allow each party the opportunity to miss each other. The same goes for you and your bellydancing.
Learn belly dance with us!
Our Autumn 2018 courses are now open! Early bird prices have now finished (boo) but you can still snap up your course place at standard prices (yay!) As usual, we are running smokin' hot courses from Beginner to Advanced and troupe level. Go here to grab your place.
Not local to me here in Reading? If you'd like to learn how to bellydance with me from the ground up (or rise to the top of the class if you already bellydance), let's hit the ground running distance learning style!
Using my longer, more comprehensive classes, drills, choreography sequences, movement tutorials, technical preparation exercises at Santa Maria Bellydance Online, we'll have you confidently bellydancing in no time 🙂 You can learn with me anywhere and any time you have internet connection. Go to www.santamariabellydanceonline.com to find out more and get started now!
Thank you so much for reading and being here. Happy dancing to you, with love and shimmies,
Helen xx
Ps. Check out my recent Balady improvisation performance of mine from our end of term Summer Spectacular.
Subscribe for blog updates with bellydance tips to get on track and stay inspired. Plus receive my free online class!